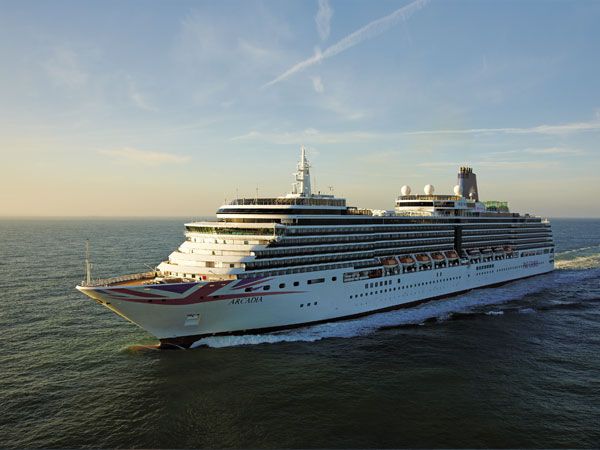 Combining the chic with the classic, Arcadia offers a relaxed pace, stylish surroundings and more than a hint of extravagance. Arcadia's signature features such as her exterior glass-fronted lifts and expansive art collection, featuring no less than 3,000 works of art, create a sophisticated air. Foodies will be spoilt for choice in the two-tier main restaurant, or for a treat Atul Kochar's spice sensation Sindhu will set your taste buds alight.

Arcadia has over six places to dine including Atul Kochar's spice sensation Sindhu, luxurious salon and spa, including a large hydrotherapy pool and a thermal suite, dazzling entertainment with a three-tier theatre and boutique cinema & over nine places to socialise and enjoy a drink.

What to expect: Activities including yoga, Pilates and dance classes, evening entertainment such as theatre shows, bands, comedy and cabaret performances, three pools, boutique cinema, three-tier theatre, a chance to dress up with black tie evenings on board.