THESE LESSER-KNOWN NEW YORK ATTRACTIONS ARE HIDDEN GEMS, SO OFTEN FORGOTTEN ABOUT, BUT SO WORTH A VISIT.
While many tourists spend their time in New York visiting the numerous iconic attractions including the Statue of Liberty and Times Square. Travellers run the risk of missing out on the city's lesser known but equally as interesting attractions that could become the standout favourite of their trip to NYC. While there are several obscure highlights to visit whilst in New York, we've shortlisted six lesser-known attractions to be added to your travel itinerary,
Book Now: www.e-travel.ie/flights/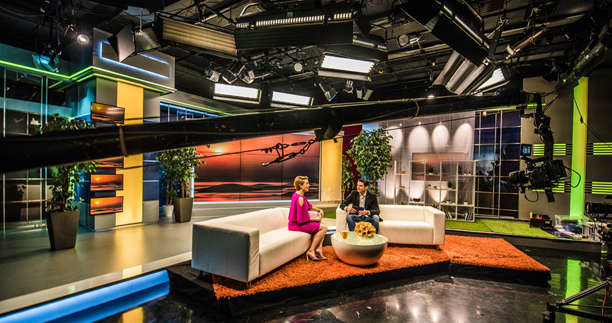 1. Watch a New York TV Show Taping
Many of the popular American chat shows are filmed in New York, with a live audience present including Daytime talk shows, late night talk shows and comedy shows. Surprisingly the audience tickets are free, each production uses their own ticket request method. Some tickets must be requested months in advance online and others may be available on the day. Audience members gain a behind the scenes perspective and a memorable experience during their trip to NYC.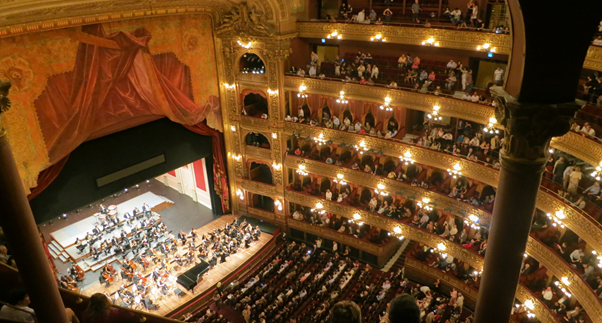 2. Buy a ticket for an Off-Broadway play
Rather than splurging on expensive tickets for a Broadway play seek out new and engaging off-Broadway plays in unique and intimate theatres. There are many popular Off Broadway plays and musicals to choose from, some based off tv shows or books and others are original productions. Many successful Broadway shows first began their run at smaller theatres for their Off-Broadway cycle including the hit musical Hamilton. Grab your Off-Broadway tickets from booths, ticket apps or queue at the theatres box office as soon as it opens on the day of the performance.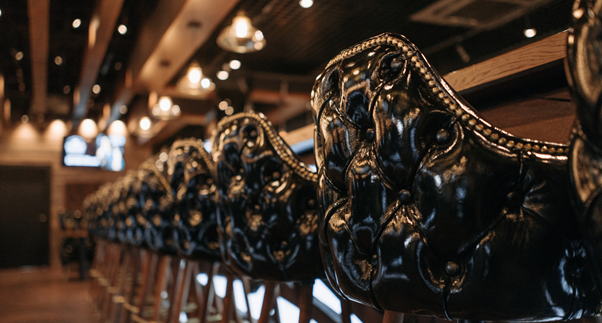 3. Visit a hidden Speakeasy bar
To get a taste of New York's prohibition era, visit the many hidden away Speakeasy inspired bars located around the city. A local favourite is Please Don't Tell, a cocktail lounge offering its guests a unique bar experience. Guests gain entry by first entering the Crif Dog's indoor hot dog café, picking up a payphone in the phonebooth then a secret door reveals the authentic speakeasy style bar with a mix of classic and seasonal cocktails. Another Speakeasy worth visiting is Raines Law Room, gaining its name from legislation passed in 1896, is situated in the Flatiron District of New York. Once your seated inside the Raines Law Room lounge, press the call button to have carefully crafted cocktails brought to your table. New York has a range of speakeasy influenced and elegantly designed bars hidden around the city for visitors to find.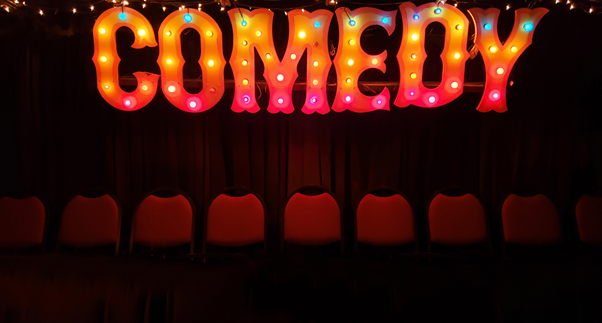 4. Visit the Comedy Cellar
A local favourite for entertainment, the Comedy Cellar hosts many of New York's top comedic acts performing their material to sold out shows. Get tickets via the company website to ensure a seat at the nightly shows, visit the floor upstairs to have something to eat or drink before a performance begins. The Comedy Cellar has hosted many successful comedic acts over the years including Robin Williams, Kevin Hart and many more. Widely considered one of the best comedy clubs in America, it's not to be missed during your time in New York.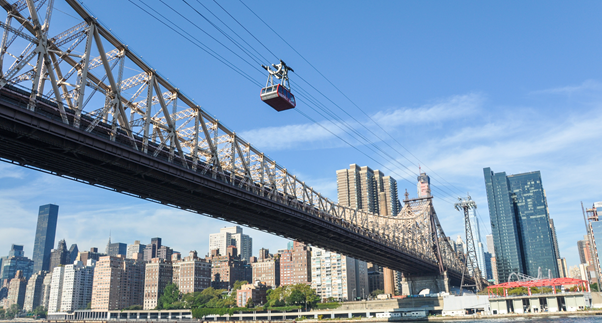 5. Take the Cable Car to Roosevelt Island
You wouldn't expect to see a cable car in New York City and yet you can board the Roosevelt Island Tram at 59th Street and 2nd Avenue in Manhattan. In just four minutes you can travel from busy midtown Manhattan to the quiet and beautiful residential Roosevelt Island via the tram. Costing only $4 for a round trip and hailed as a "the most exciting view in New York City" by the New York Times. The Roosevelt Island tram runs every fifteen minutes and is worth it, for the magnificent central park view on the way.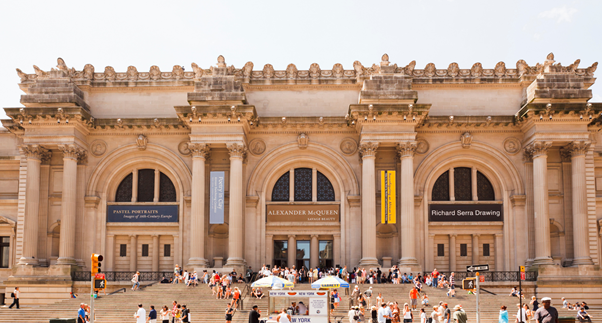 6. Visit the Rooftop of the Metropolitan Museum of Art
Although the Metropolitan Museum of Art (Met) is rarely considered an unknown attraction in New York. The rooftop exhibit is often missed by the Museums visitors, during the summer the Met opens the Roof Garden Café and Martini Bar for guests to enjoy. Visit the outdoor setting and take in the breath-taking panoramic views of the Manhattan Skyline and Central Park. You can gain entry to the museum's rooftop on the 5th floor via the elevator in the European and Decorative Arts galleries. During the summer months, a different artist displays their unique artwork on the Met's rooftop for its visitors to observe.
New York is jam packed with famous and awe-inspiring attractions that should be on everyone must do list. From Central Park to the Empire State Building tourists have many sights to see. Once you have visited the many iconic landmarks throughout the city consider these six lesser-known gems, due to deliver more unique and memorable experiences during your visit to New York City. At e-Travel we offer competitively priced flights to New York throughout the year with advanced travel options available to make your journey as seamless as possible.
Book now: www.e-travel.ie/flights/