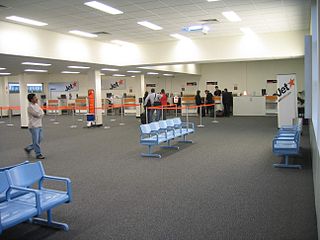 Avalon Airport is the second busiest of the four airports serving Melbourne (in passenger traffic) and is located in Avalon, Victoria, Australia, which is 15 km (9.3 mi) north-east of the city of Geelong and 50 km (31 mi) to the south-west of the state's capital city of Melbourne. The airport is designed to cater for jet aircraft and comprises a single runway. Avalon is used by Jetstar Airways for scheduled domestic passenger services and as a heavy maintenance facility by Jetstar's parent company, Qantas. It is also the site of the biennial Australian International Airshow. Previously, air traffic control was only provided at Avalon on request, but on 16 May 2008 it was announced that regular air traffic control facilities would be provided.
URL:
http://www.avalonairport.com.au/
Location: 50 km (31 mi) to the south-west of Melbourne
*Source of information: Wikipedia.